With the March friendlies kicking off and football's biggest tournament looming on the horizon, national kit designs are being released thick and fast, throwing frenetic fans and eagle-eyed designers into a frenzy. When a time such as this comes, it's only natural for me to clean my specs, jump on Twitter, and get judgemental with my kit reviews.
National kit design is serious
This year's jerseys have all got futuristic names like Breathe, and VaporKnit, and show off custom colours with titles marred by cliches such as Tribe Blue, Mystery Ink and Noble Indigo. England is even sporting 'Blackened Blue' as their away colour, presumably Pantone-matched to the bruises on Dele Alli's knees after diving in the box all season.
It's serious because it's so commercial. In the run-up to the last World Cup in 2014, Creative Review boldly wrote "the desire to make better kit goes hand-in-hand with the need to drive sales". With retail targets and football's commercial side bigger than ever, Adidas senior design director Juergen Rank has also said that football kits have to meet both the "needs in a stadium and on the street."
As a result, this year's unveiling photos show football tangled in casual culture; from sofa-jumping Croatian fans to rapper Niska standing alongside international stars for Les Bleus. Jerseys are shot over hoodies and coupled with gold chains, captured on street corners and in underpasses.
So in what's likely to be the most stylish tournament yet, and with high-street fashion revisiting the fantasy of vintage street style, it seems this Cup's sportswear is following suit.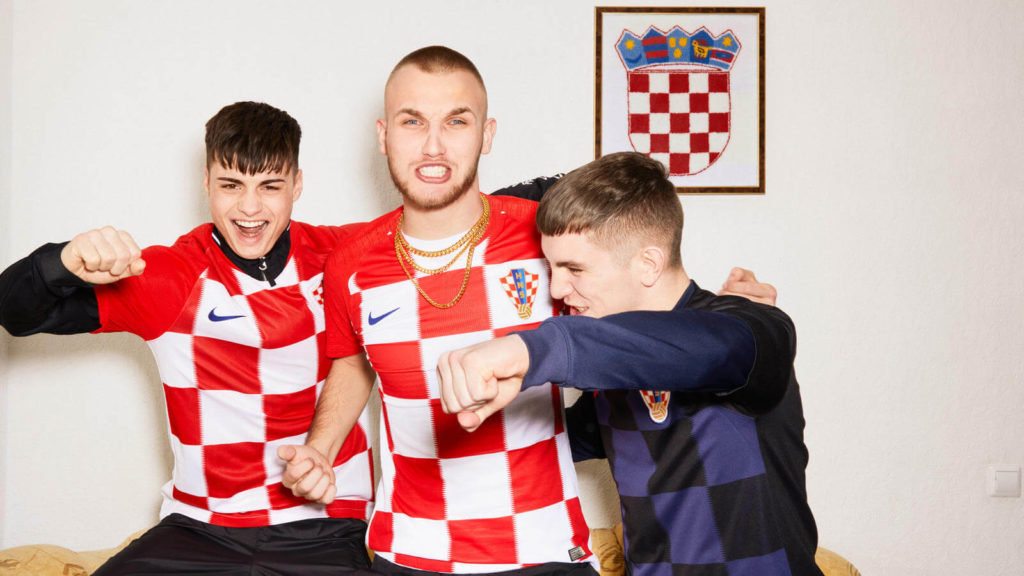 A blast from the past
Heading back to the 80s and 90s, block colour strips are a little out of favour as the ostentatiousness of geometric shapes, tessellations and chevrons are firmly back in.
Germany and Mexico are throwing back to 1990, Spain wants you to remember 1994, and host nation Russia is giving a nod to that time they snatched Olympic Gold in 1988. If it was possible to get a palette brighter than their samba gold, Brazil is going more vibrant by colour-matching to their winning 1970 kit. Belgium's home jerseys even have an echo of 'classic knitted golf jumper' about them.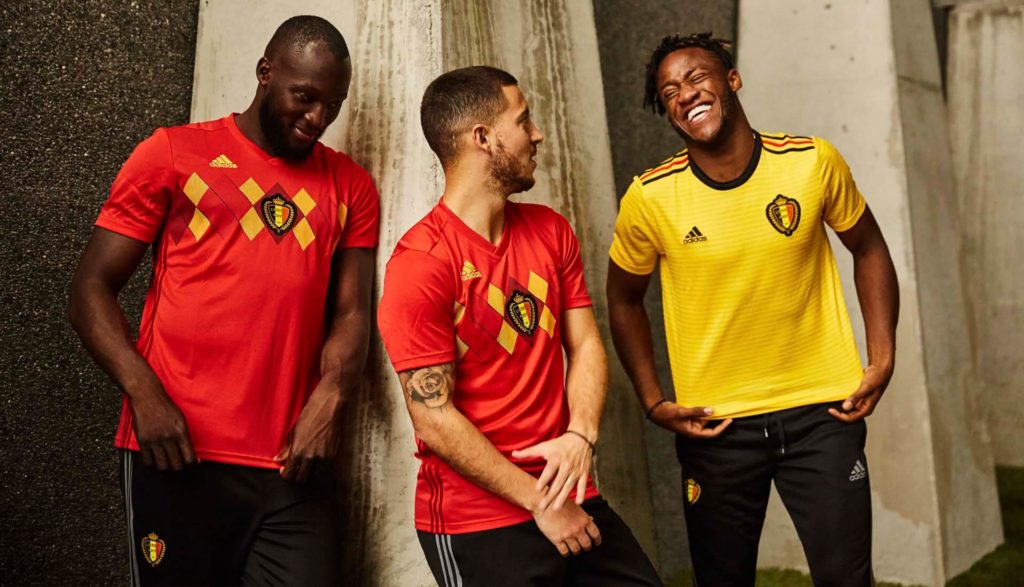 Excitingly, Nike decided to shake it up this year for Nigeria and focus on their local music and fashion. Inspired by their '94 kit, the home strip is covered in white feathered chevrons in an ode to its culture. The country's kit generated a buzz on social media and fans worldwide suggested the team should win the Cup on the sheer brilliance of the shirt alone.
It doesn't stop there either, with the same zeal being applied to their floral travel suits and bucket hats. If indeed sportswear needs to work in both the stadium and on the street, Nigeria has succeeded. Their unveiling shots wouldn't look a pixel out of place in street style lookbooks and indie blogs.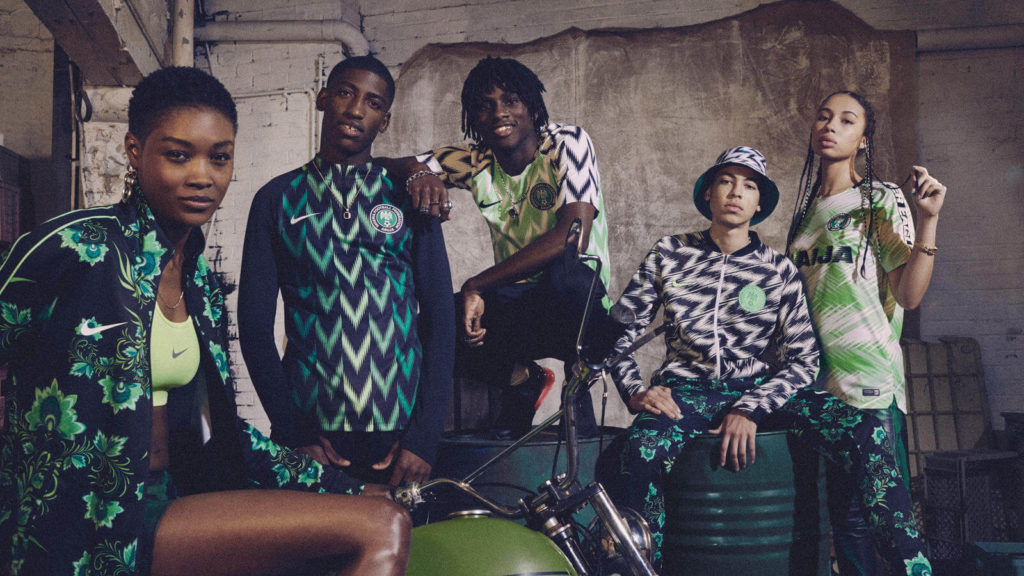 Who didn't get the memo?
England, obviously.
Predictably, Nike's England kit clings on to the simplicity of its '66 strip. It's mature and classic. However, neither the team nor their kit is trophy-winning, nor is the thought of paying £100+ for a plain white top. With a tick on the front. If anything its minimal and polite approach means it's befitting (and that's not a figure-hugging joke) that an Englishman wears it.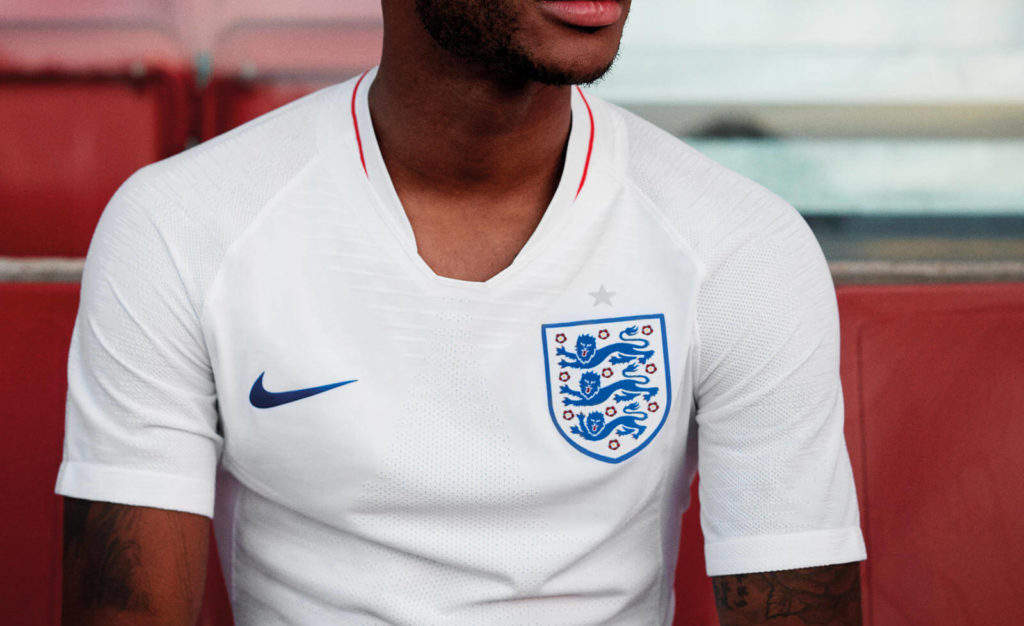 But the retro look is so sought after by fans, in fact, that many England supporters are divided. Their training top fits better with the trend for vintage, and so many fans headed to Twitter to beg it be used instead.
It's jazzier enough for me to admit that I've pre-ordered one, and nostalgia is evidently back in since it was inspired by the Admiral 1982 kit.
Even if it stays behind the scenes, it can at least pride itself on being the only recent example of us not going to a World Cup with a bag of Primark basics.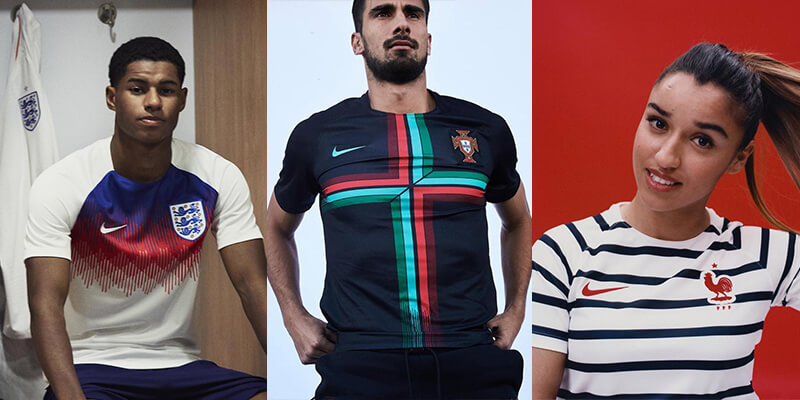 Unfortunately, the pre-match jerseys might just be the best example of kit design this year. Whereas most Nike shirts are understated and plain, the warm-up tops are surprisingly bodacious. Portugal's shirt shouldn't work, yet does, and France's striped option is so French it perfectly balances stylish naval garb and a Joules' spring collection.
So, with the World Cup being a World Catwalk for national kit fanatics, both teams and fans are hoping they can replicate previous successes with recreations of classic shirts.
All we know from this World Cup 2018 kit review is that whilst we're ready for retro to take centre stage, thankfully very short shorts from the 80's and Cameroon's 2004 'all-in-one' strip stay firmly in yesteryear.
Like what you see? For more from me, return to my blogs or view my work here.