With the season well underway, and VAR as shambolic as ever, I'm taking some time out from the pain of being an Arsenal fan to kit review the Premier League tops from top to bottom, rating the good, the bad and the downright ugly in a bid to keep me busy. So put your feet up, get comfortable, and prepare for the team you love to be torn apart in front of your very eyes.
"How can we make some quick cash?" said the finance director to the art department
It's well known now that in this day and age, strips are now being changed quicker than Gary Lineker's shorts at full time of the Ireland World Cup. So with the Premier League 2019/20 season well underway, we're also in the thick of a year with more pointless kit changes. A different hue, an extra stripe, another new unnecessary name. Take Everton for example, playing away in a Living Coral. If you know any marine biologists, they'll confirm the real stuff is doing the exact opposite.
Over on the other side of the city, Liverpool find their inner vigilante and call upon 'phantom black' for their third strip. It fails to stay cool though, crashing down to earth when partnered with a 'Tidepool' blue – seeming more at home in a Merseyside laundrette than any Marvel movie.
The bullshit isn't restricted to colours either; Puma's new material 'Shincool' promises to regulate the temperature of a completely different section of your body (i.e. not your shins) and Adidas' 'Climalite' seems a bit superfluous for the dugouts at Villa Park. That's not to say all the clubs have been at it though; the Norwich copywriter showed he deserved no promotion when handed the product description briefs. You don't have to concentrate too hard to notice that the home kit's 'smart fade', the away jersey's 'smart geometrics' and the third strip's 'smart collar' all have something in common. Relegate that lad back down to the Championship, please.

The actually good ones
After four years of misery under Puma's regime, Arsenal fans have a final shot of happiness with their 2019/20 kits. There had been notes of 'bruised banana' in the air ever since Adidas grabbed at the chance to be Gunners' official kit provider last year. The powers that be didn't let fans down when they brought their iconic 1990 away kit back, releasing it in style with the help of Ian Wright via a knockout streetstyle video. The home kit is smart too, and so Arsenal look conventionally Arsenal this year, although I can't work out if that's due to their classic kits or shoddy defence.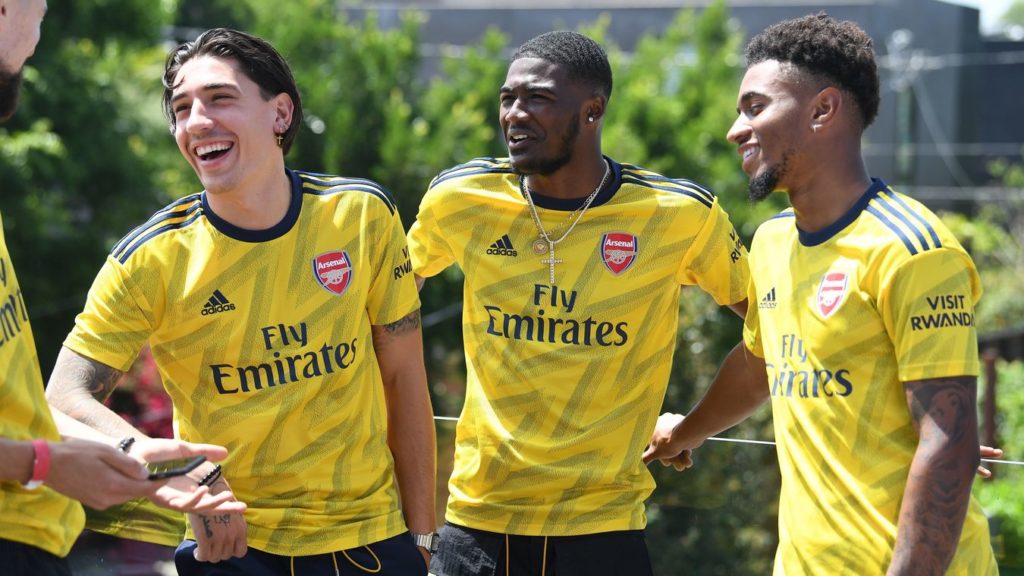 They weren't the only one to take a walk down memory lane; West Ham's jerseys hark back to when they lifted the FA Cup in 1980. The tonal blocks are neat – so blink and you won't miss it, although you may well mistake the Hammers' for Burnley or Villa, given that it's difficult to tell the three apart this year. The claret isn't offering much claret-y, if you will.
Man City pulled some purple from somewhere along their history, and it's not great, but it's not quite hideous either. Title contenders Liverpool were the other big club to get the memo – neat pinstripes from their 1983 success under Bob Paisley is a great example of how reinventing the classics works well. And if Klopp's men stay in form, it's sure to become a staple shirt, recalled in forty years time when their next kit designers are struggling for inspiration.
Pursuing patterns
After the success of the kits at last year's World Cup, it seems everyone's been gagging for an interesting pattern, and clubs seem to be looking anywhere and everywhere to find one.
Chelsea, Everton and Newcastle all pick their stadium's architecture as their #inspo. Newcastle's orange third shirt is inspired by the steel girders of St. James' Park, and Umbro sing from the same hymn sheet with the Toffees' Tetris print deriving from stadium steelwork too. It's a loose link – they're essentially nicely tinted diagonals – but I can't quite bring myself to hate it. It's a smart kit that looks classically Everton on screen, and brings a little personality to the table when the cameras zoom in.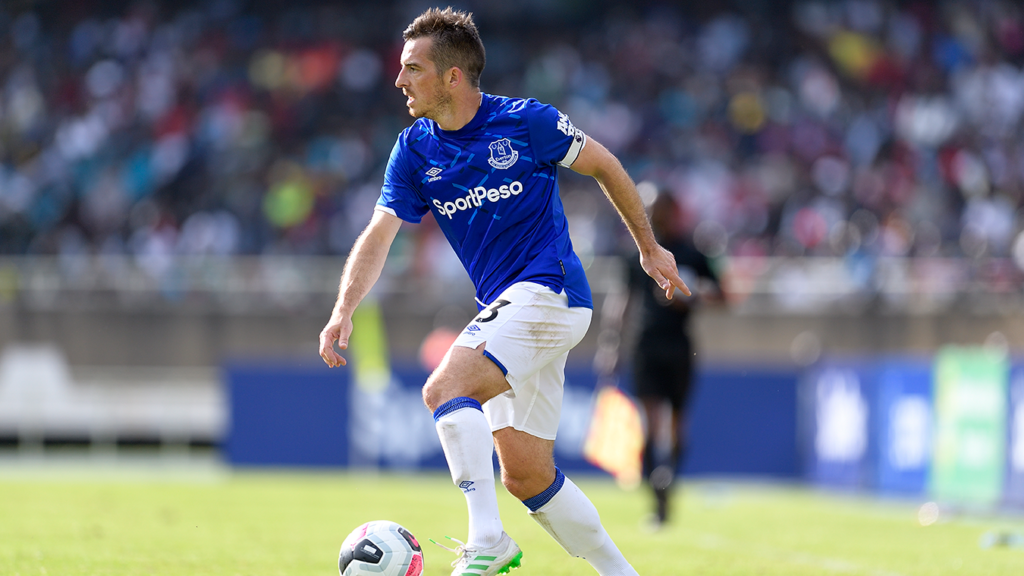 Pretty similarly, Chelsea have blamed their cut and paste job of Stamford Bridge's architecture on a nicey-nice bringing of all fans together. I also imagine Spurs would've tried to channel an architectural influence with their new stadium had the builders gone home on time.
The rest of the big clubs are at it too – Liverpool thought a bit out of the (penalty) box with their inspiration instead coming from iconic street signs visible around Anfield. Not that you're able to tell – the shirt looks more photocopier streak than identified street. Manchester City's away jersey pulls graphics from the pillars of famous 80s Manchester nightclub venue Hacienda. Unfortunately, you're struck by the thought of multi-story car parks much sooner than you're hit by any Madchester reference.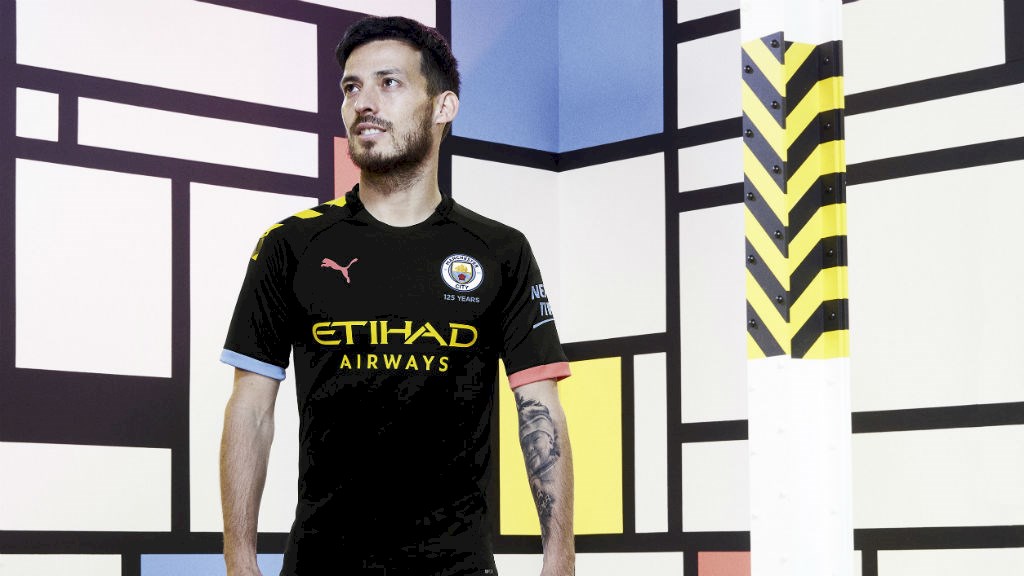 The good kits, the bad kits and the exactly-the-same kits
Leicester are due points for their season's strips. The engineered checkerboard aesthetic of the home kit serves to remind you of the work of their highly skilled groundskeepers (if you care about that sort of thing), who have proved to be the best grassers since Rebekah Vardy. They are however still milking their 2017/18 season win, switching from white to gold Adidas stripes just to remind you of their success.
Even the Leicester away kit is not too bad really, but I have strong feelings towards template tops and it's essentially Germany's 2018 World Cup kit lost in a colour wash. At least they're honest about only picking 'true pink' because it's fashionable at the mo.
The terrors of templates strike again over in Wolverhampton. Whichever creative agency sold Wolves the line 'helps you stand out from the crowd' clearly forgot to mention that the graphic was also being used on the tops of Watford, Leicester and Sheffield United too. The only thing catching your eye about these templated jerseys is that the all over pixel-patterned print looks awfully like a fabric snag.
Watford's away kit is the best of the bad bunch, but it's their new sponsor that is spoiling the strip this time round. Sharing ManBetX with Crystal Palace, even the Eagles' smart pinstripes can't be loved with a betting brand slapped in the middle of it.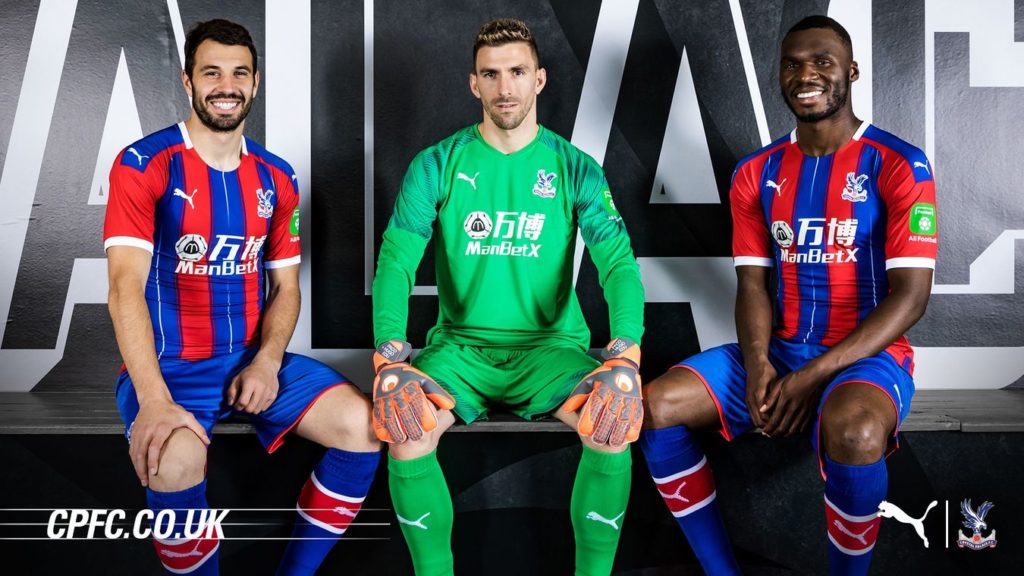 So yeah, kit sponsors still suck
Rather ironically, you can put your money on betting sponsors ruining the kits, and this year has done nothing but confirm my theory. Watford's strong two-stripe home kit has been slapped with a violently red Chinese betting brand, spoiling the balance of what would have otherwise been a nice nod to the club's crest.
They're not alone – Newcastle and Sheffield United deserve to be relegated with their horror sponsors too, and Everton still has an unmissable fat Angry Birds logo on it. Enough said.
The only saving grace is that Brighton gave their sponsor the space it deserves, with the Amex logo boxed off and not violently slapped on top of the jersey's stripes like the others in the Prem. In fact, it's worth mentioning that all of Brighton's kits do the job. Nike has elevated them a bit above their station in quality… especially with their new black and white away jersey coming across more Saint-Germain than seaside resort.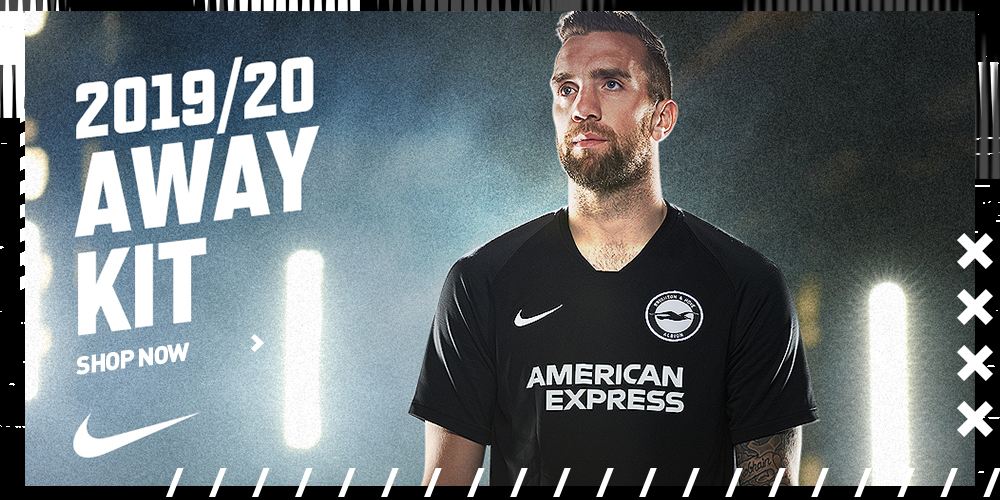 Despite the slick and the shoddy, it was to be expected that the tops exploded onto social media with big budget reveals. Following the fashion of the World Cup, they were sold to fans with moody lifestyle videos involving heroes like Wrighty and his iconic gold tooth. That's not to say all teams had everyone they wanted at hand; Spurs either couldn't get their keeper in or thought a CGI Hugo Lloris was sufficient enough for social.
Hint: it wasn't. So with the league such a competition of sport and style, this Premier League kit review says there are very clear losers. (Not Arsenal. Obviously.)

Like what you see? For more from me, return to my blogs or view my work here.